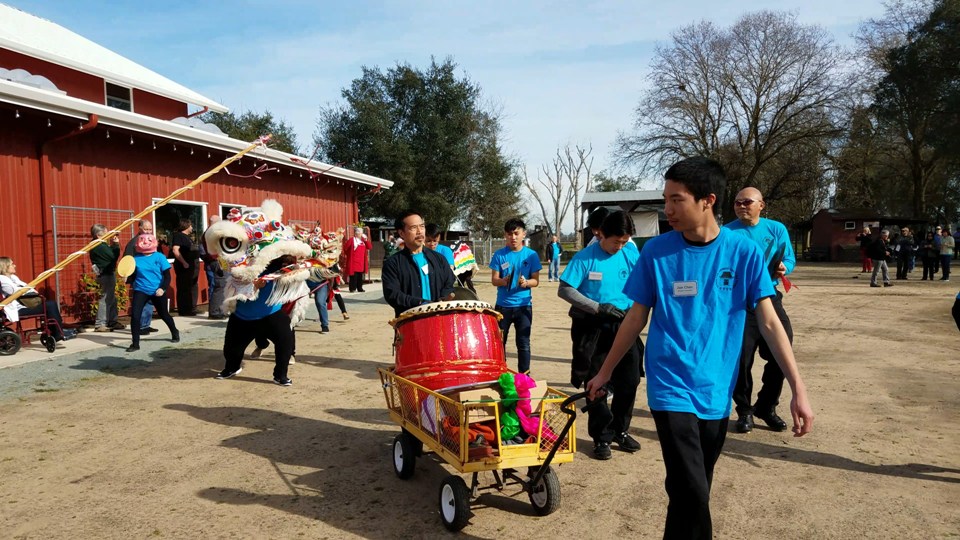 The Lion Dance group on the parade route at the San Joaquin County Historical Society and Museum; they were opening their new Stockton Chinatown exhibit, which goes on from January to May; admission was free today but parking is not.
Some other events going on here include Mah Jongg, Tai Chi demonstrations, Arts and Crafts, and Lunch.
There is an article about this event here.