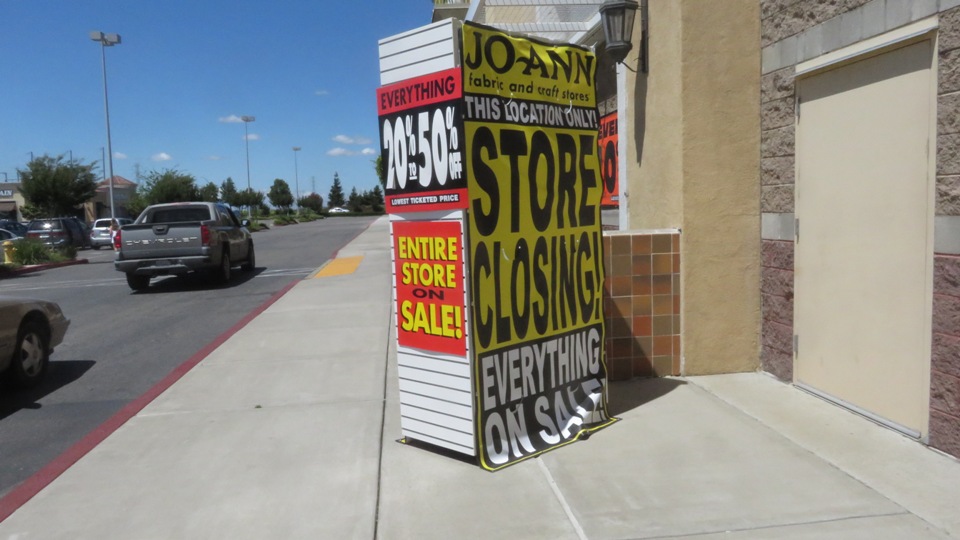 While in the area, I noticed a sign that Joann Fabrics was closing and that all of its items were on sale. Normally I would have at least a paragraph or two about how I went there in order to get a few supplies years ago (typically perler beads for several projects) and how they had weekly 40% off an item coupons. However... they are just relocating.
I did go in and half its shelves were empty. There's a sign at the front saying that the sale will end at the end of June, when they finish opening up the new store. They specified an address where they were moving to, which I could just simply look up.
I didn't have to. It's much closer - as in next door.
I still don't know why a sell-off is needed for moving into an adjacent building, but I'm guessing it's due to both a renovation and moving into a space half the size of the original building. (On a similar note the Wal-Mart in Lodi moves next block in July, but its new location stands to be one of the largest in the US.)