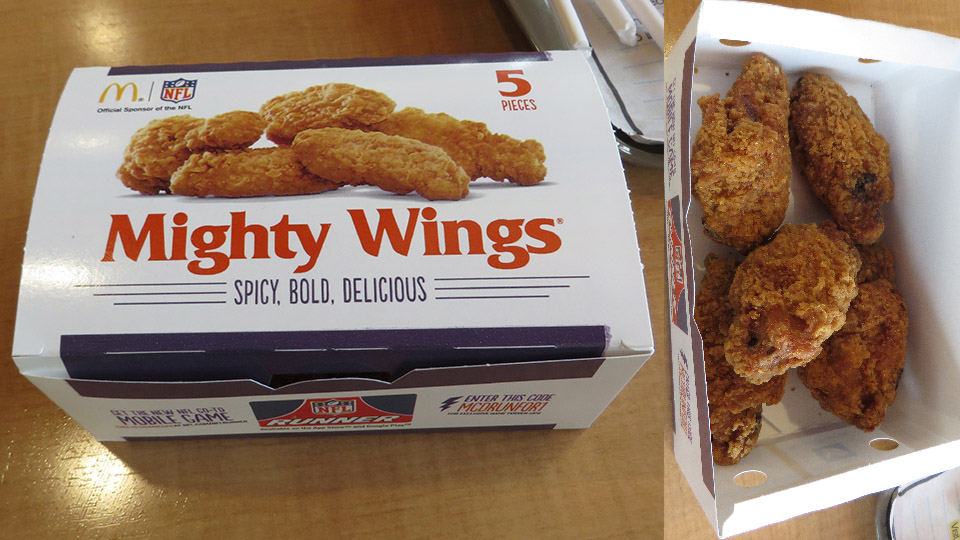 Short Review: They're by all means cripsy and good, however its small size leaves a lot to be desired. KFC would be a better choice in this case, since they offer larger wings for a slighly cheaper price.
Its price is quite high (at least in Stockton anyways) at $10.99 for ten of them (15.49 w/two drinks + medium fries), making this by far the most expensive item on the menu.
Had some trouble getting most of it dipped due to the bone in the middle and the size of the dipping sauce, which seemed more suited to dipping Chicken McNuggets.
(Updated the city where the pricing was, since the prices varied between cities. Still expensive however)