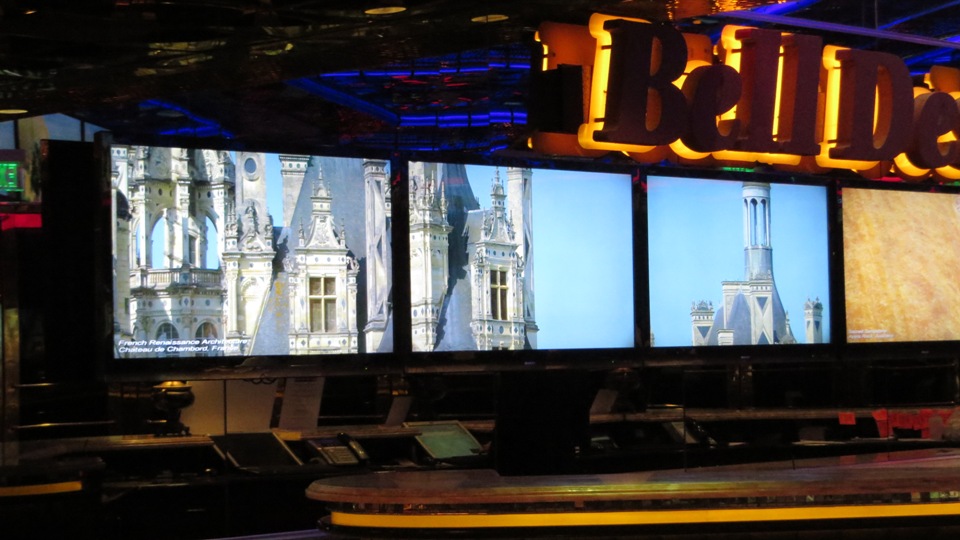 Back at the Peppermill again, this time to learn more about the various outdoor scenery that is playing on the TVs around the casino (there's a huge backstory about this, and yes, it is possible to get a behind the scenes tour).
What TV, you ask? Like this one, these TVs in the background are scattered all across the casino, sometimes in pairs of three, one large one at a bar, and others as single screen or two lined up vertically. There's also a channel in the hotel room that displays these backdrops (the tv there is usually flipped to this channel upon first entering). I'm guessing they're too ambient, not a lot of people who review this place mention this at all.
After learning that there were thousands of possible backgrounds that could be played and them being shot on Red One cameras (justifiable since they needed the high resolution to fill up to three 1080p screens), I'll probably be watching them more on future trips... never knew that the background videos had so much behind it.