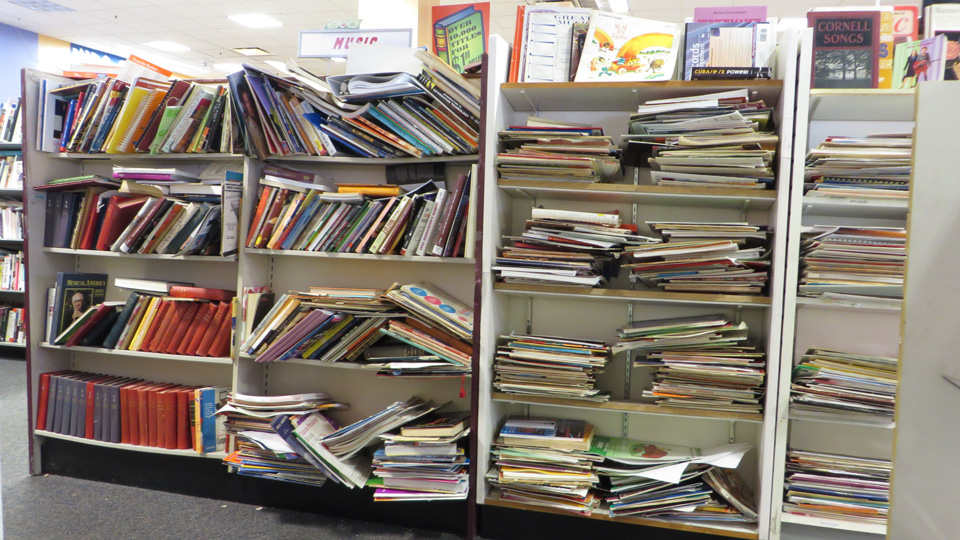 The books are a dollar each, but good luck finding what you want.
The One Dollar Bookstore (also known as Piccolo's Books) at Long Beach: One dollar a book, excluding tax. This includes audio CDs and magazines. The only exceptions to these rules are the ones on the window display, and some large posters, which are $5 and $25 respectively. The store (at least the one in Long Beach) is huge, so you'll have a variety available to you.
Although books are broadly sorted (such as fiction, travel, self-improvement, etc. the organization in those categories are subpar, you may spend more time trying to browse (and/or sort) books than looking in them in some areas.
Note on books:
Practically all of them are used books, meaning that what you find is something that someone else didn't want.
Good place if you're looking for fiction books.
Since they are used books, expect to find lots of dated material.
There's an entire shelf of AAA travel books (and it has its own category) for those who don't have a AAA membership. (They are usually free of charge once you get one)
The computer books are great... for legacy software. Want to learn the basics of a program? You can start here. I recommend you get a up-to-date book when possible though. The books here typically cover software ranging from the 1990s to the early 2000s. Don't expect to find books relating to programming languages. Ignore the manuals (like Norton Systemworks).
Books regarding games are literally used; you may find puzzle books which have been written in and partially completed. Most of them in this section are discarded game manuals, in the days where detailed manuals existed in physical form.
If someone sees you sorting something (or as much as putting a book back), there's a chance someone may mistake you for working there.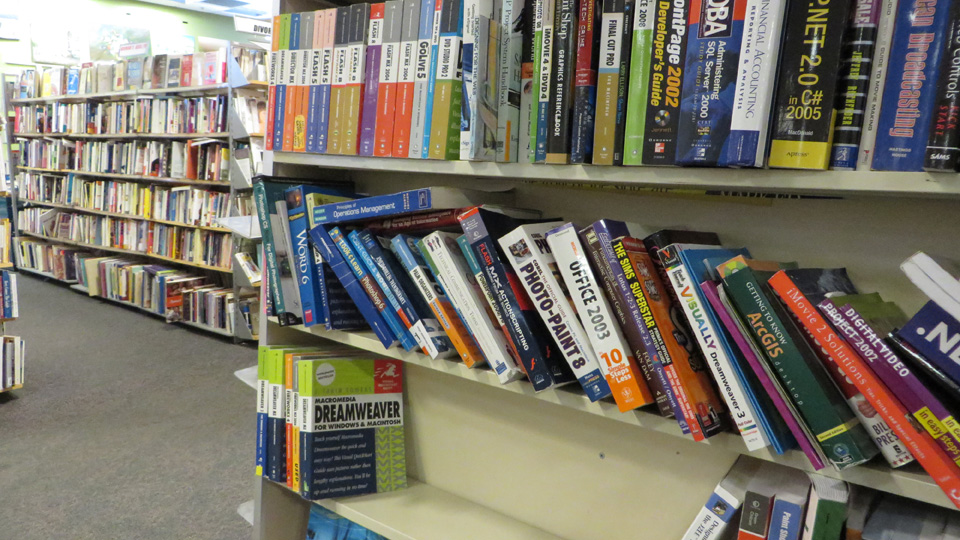 Attempt at grouping all the Visual Quickstart guides together to make a decision on which ones to get.