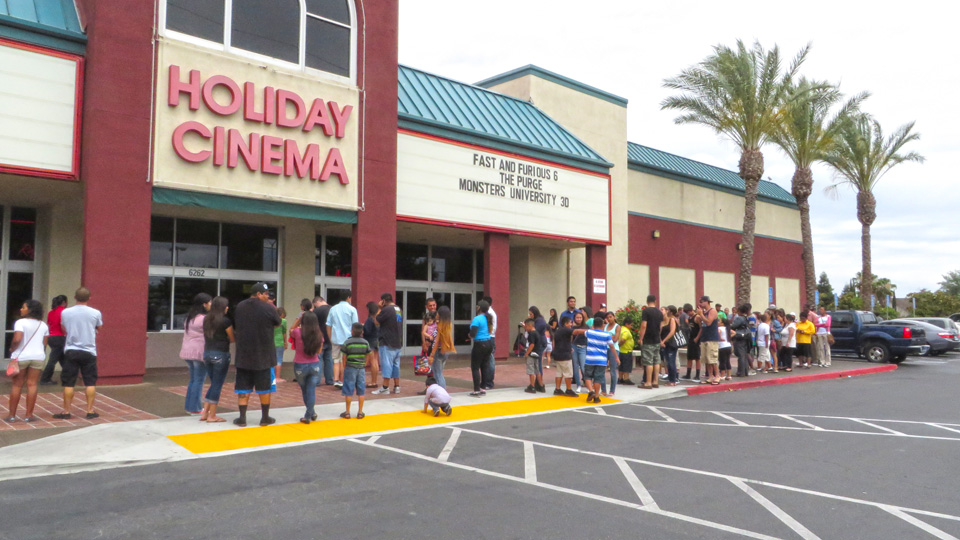 During this month I have been to the theaters to watch a movie more often than any other. And apparently the lines are longer than ever. So long that Monsters University sold out and there were two separate lines near the entrance of the theater for those waiting for the next showing (people were lining up around an hour before the movie started). Must've been the summer movies and the specials.
Specials in the Stockton Area: Although you can get 20 dollars worth of movies and $10 for concessions at Costco for 25 bucks everything (except for large popcorn) is quite expensive so it's not really worth buying. Other than early bird and matinee specials there's a few other specials going on at this time:
Stockton City Center Stadium 16: Twilight Special - discounts the cost of tickets to $6.00 for any movie that starts between 4-6 pm on the weekdays.
Stockton Holiday 8 on West Lane: Tickets for any show on Tuesday and Sunday are $5 (more than half off). They also show G and PG movies at 10am on Tuesdays and Wednesdays for $1 each, however there is only one showing a day and it's first come first serve.