Stockton's Chinese New Year Parade this year occurred around a week ago and was similar to that of last year, although I noticed a few changes. They moved the grandstand over to next to the Civic Auditorium and there were considerably less people watching the parade, not sure why. This was the first time that MCHS Key Club ceased to exist in the parade - in past years, there was a group of around 40-50 people showing spirit, in red t-shirts and such with a huge banner, but it's not the case anymore - instead they were wearing blue shirts (D27 North) and they weren't holding anything.
Though the performances were great as last year, some creative booths were left out that were present last year. For one, the knitting and RC displays weren't there - they were probably a few of the better ones in my opinion.

No longer are there knitted dragons like there were last year.
Like three years ago, I once again find another person I now knew that I didn't know at the time of last year's parade. There's always a few surprises because when I'm taking pictures, I'm not looking at surroundings and such.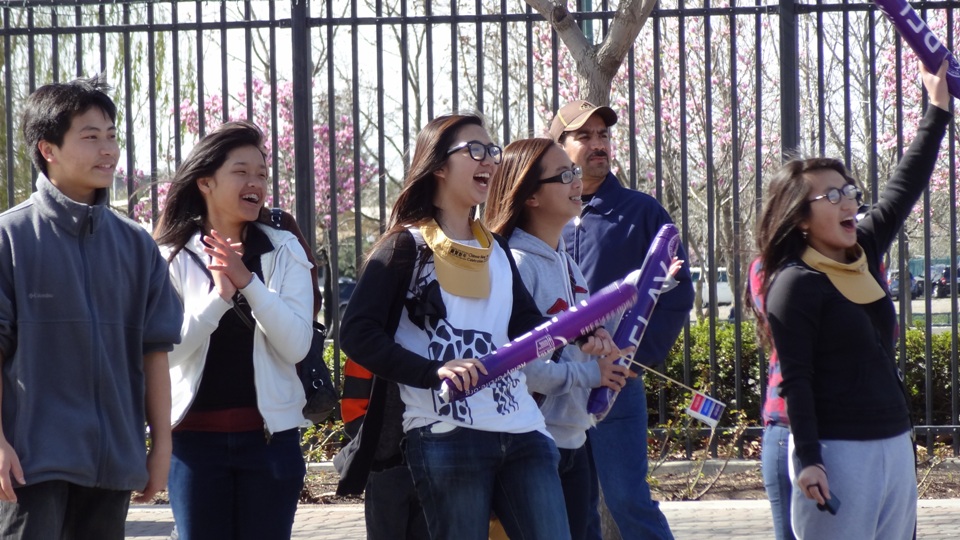 David making a cameo appearance on the sidelines during the 2012 Parade.