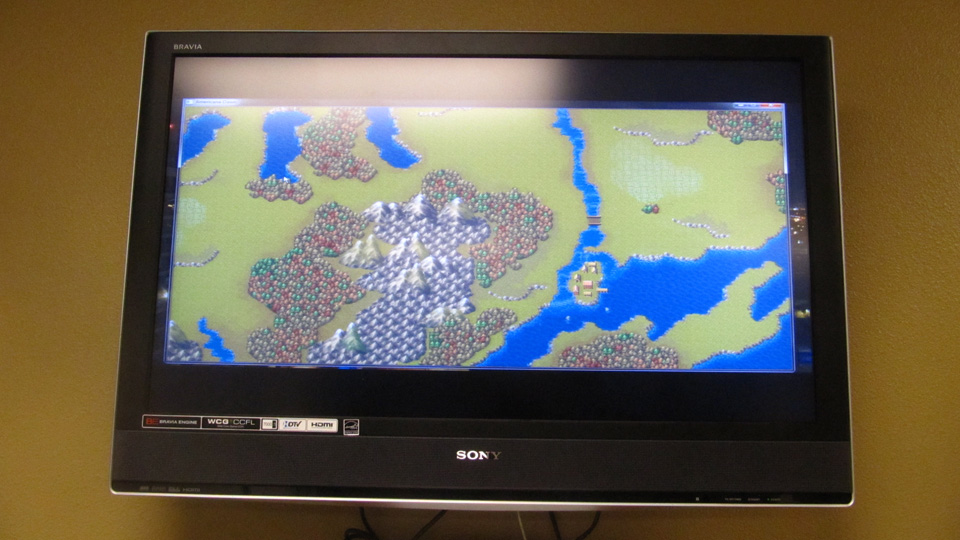 Part of the New York map in Americana Dawn rendered at 1280x720, without any upscaling.
Knowing the scale of the game itself, the thought arose about 'what would it look like when seen in high def?' I presented it and the team was distracted for a while scrolling around at its epicness, and that's just on one section. With the game music playing.
While playing it on a huge screen might be nice, it might pose some difficulty for screens with fixed backgrounds, such as battle screens and whatnot. So we have two options here:
Upscale graphics - they will look lower res and not be widescreen, but it won't cost additional to get the backgrounds and stuff redrawn to fit larger screens. Or
Resize everything and design it for high definition screens - for the more 'epic' feel. Higher quality assets = more costs.
Either way, it's going to cost a lot more to get the game going, especially with more people joining the team (currently at 11, compared to 9 or so when the project was first started). The $4.7k that was raised last year will simply not be enough to cover everything (the original creator was already a few macbooks in debt, and might owe a few more due to giving us programmers actual macbooks in order to port the game over to the Mac OSX and mobile devices in the future.) Time to add some stretch goals?