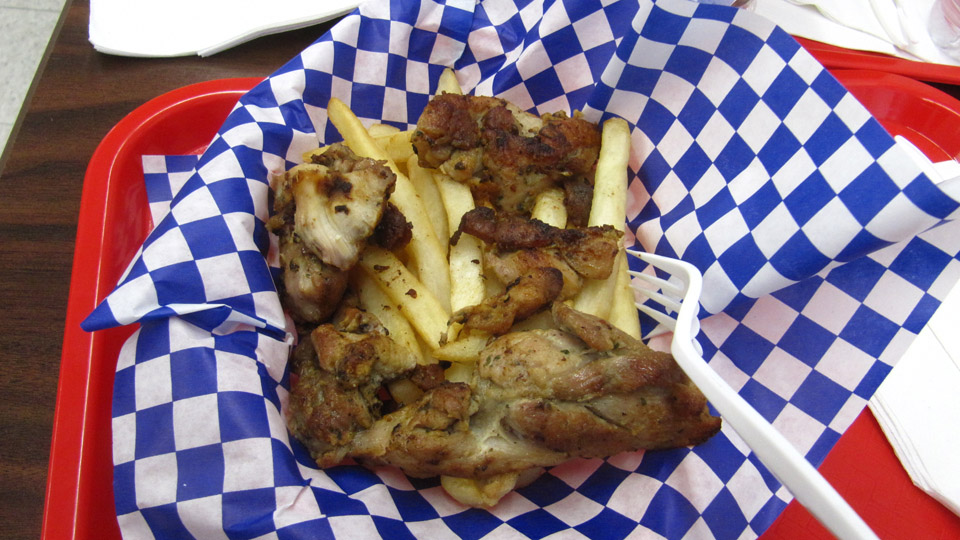 Rosemary Chicken with Fries order.
Stopped by this place on opening day, one of my relatives told me about this place.
Yes, there's just chicken, a bit spicy but good stuff. Menu here. Note, they don't serve these dishes to you in nice plates as seen in one image of the ad (When I got my order, it's in a apparently disposable plastic basket), and there's only three/four tables in the restaurant, though you could always do take out.
Their restaurant menu is significantly smaller than their catering menu, I'm guessing they're working with other restaurants to do this though.