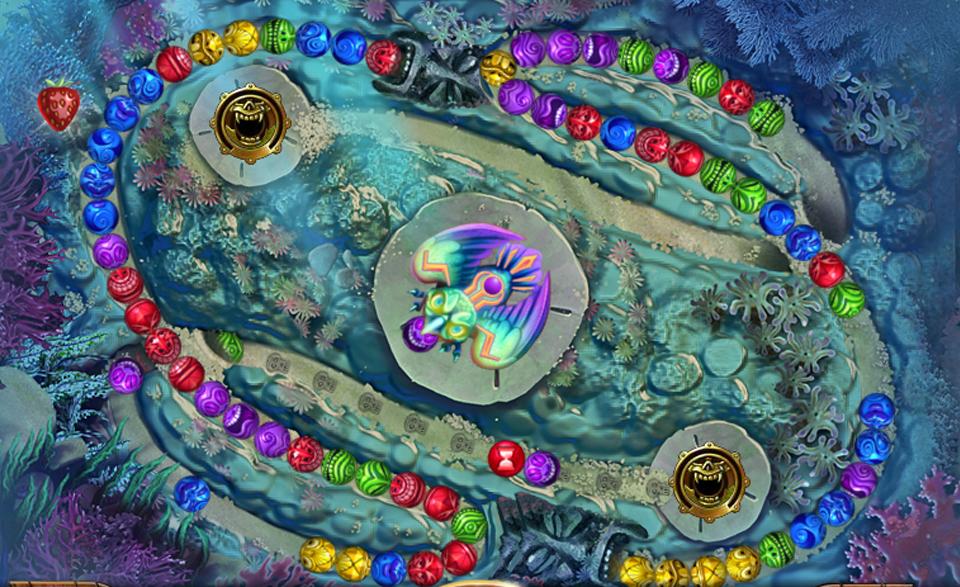 This post is a day late from its original release, but my excuse is that I currently have finals this week. As well as taking advantages of gem prices in D3 that I'll go in more detail on another post.
It looks like a 90 degree flip of an older board (Splish Splash) but the curves are longer so the balls won't move as fast by the time you can gap, and the configuration was changed slightly so that you can consistently do a gap (or double gap).
Strategy: Fruit is easy to get, gaps are a bit harder, but if you doble gap right, you're in for some good points.
Recommended Powers: Gapple Sauce, Epic Fruit, x3, Timelord, Spirit Eagle. You could also use Baco Bouquet - it has been tested to give huge amount of bonus time (2:32 for a eagle) but you're relying on your luck that enough time balls will pop up.
Side note on ZB Guide Update: There will be updates coming on the guide regarding the boards, when there is enough popularity (less than 200 pageviews per page just isn't enough to update) I did however update the cover image on the guide to make it more relevant.