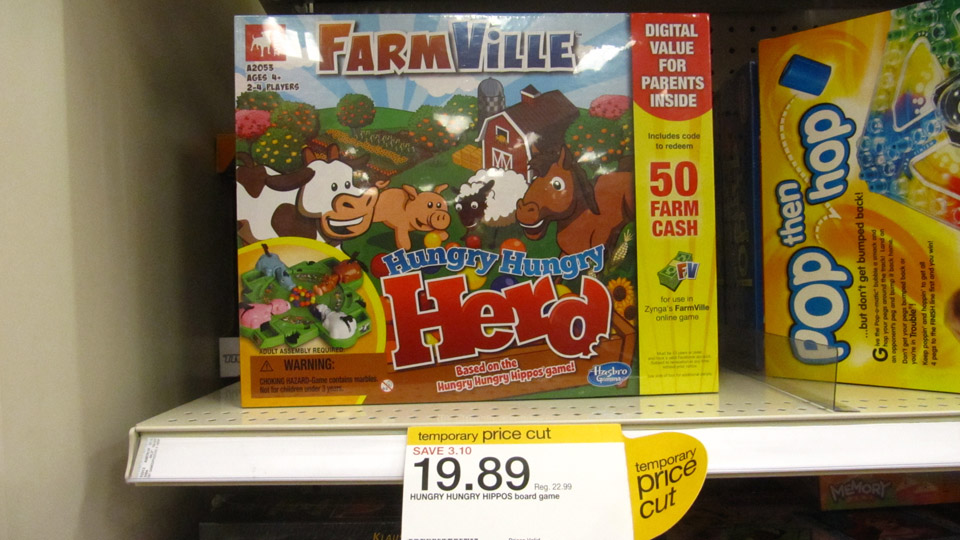 Went shopping at Target to buy gifts (for relatives) this Christmas and stumbled upon this, really Zynga? You're selling Hungry Hungry Hippos with the 'Farmville' brand? It's not based off the original game, it's exactly the same game, save a few color and head changes.
There's two other games I noticed, a Monopoly game based off of Cityville, and Words with Friends. But they are original in a way in both the layout and rule changes. But Farmville... this is completely unrelated. Except for the Farm Cash.
Speaking of that, isn't the sequel being played more nowadays?