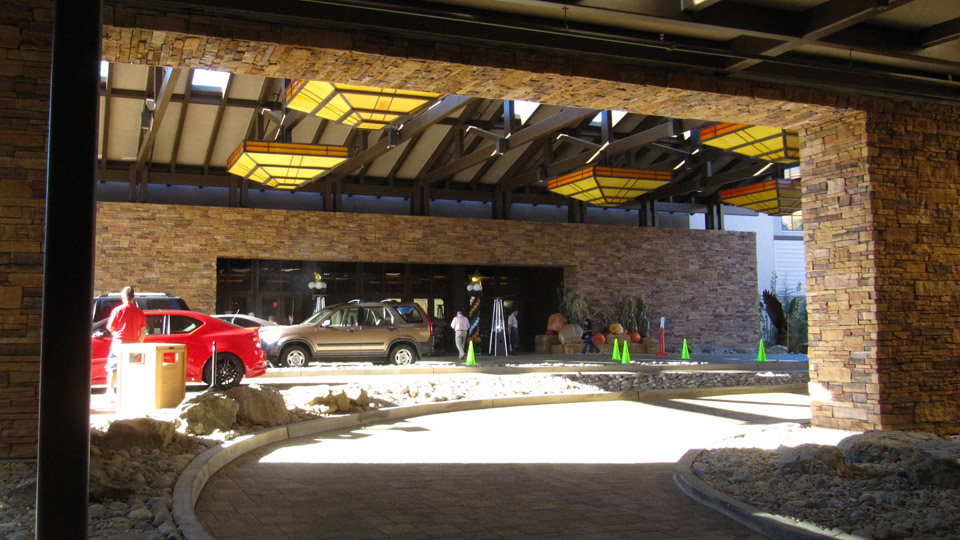 The entrance looks new... you can tell by the balloons.
I've decided to head over to Jackson Rancheria - heard their renovations were complete and they've got free promotions, so why not see the reopening? Only problem: I didn't come to Jackson before and I have no clue what was renovated and what wasn't. I know however there was one because there was balloons at the front entrance and they also said that in newspapers.
What I think was renovated: Most likely the lobby of the hotel, high limit room (they said it), a new roof near a new main entrance (they removed the old front entrance). New changes make it look par compared to the others I've previously seen.
Note on Jackson: A few years back, several seniors from my graduating class went over to Jackson Rancheria with a teacher. That's when the age limit was 18 and over. Not so today. Also, the promotional gifts (not available anymore) are random and if you happen to get a t-shirt, it's only available in extra large.
CKI Regarding Poker: Two years ago an icebreaker during one of UOP CKI's banquets involved a question about who would be good at poker, and I was selected. Tested it out today with four card poker... and actually came out ahead by a few (red) chips. Looks like they were right.