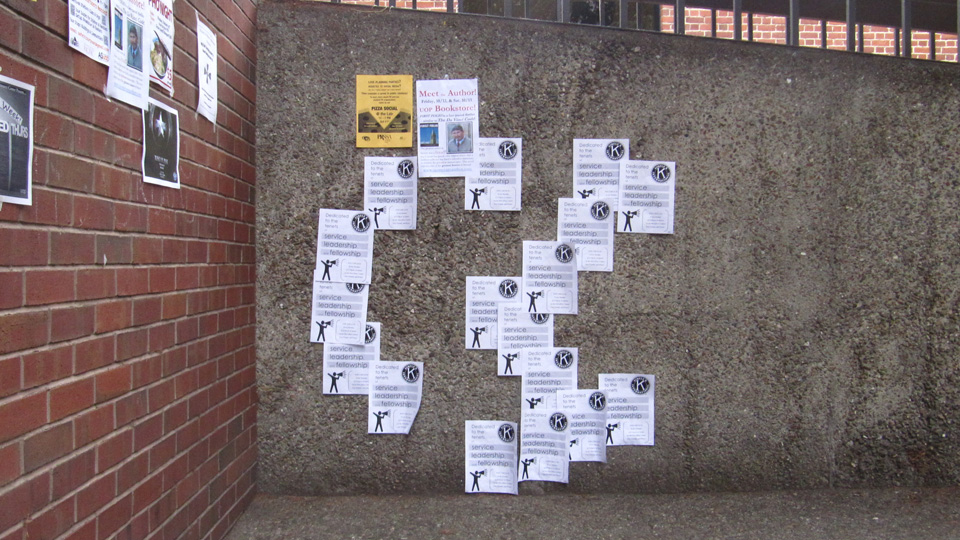 When the CKI Flyers layout looks like Pac-Man.
In my viewpoint, things change dramatically after the time when I would (normally) graduate. During my freshman year, The UC was completed, changing the dining option (previously a buffet style, it was now pay as you go). At the same time, the library back at my old college was being renovated as well.
Now, not only did they change UOP as well (by including a new staircase in McCaffery and an additional lounge area), but things also changed back at CKI:
My original graduating class is completely gone at UOP CKI (although I did managed to find some people from my grad class still around at UOP itself).
Some of the classic events like the Dixon Corn Maze Social doesn't occur this year. (It's been demoted to a club-only event, it is only mentioned on the Davis CKI Newsletter)
The Turkey Trot event (previously done last year) gets replaced by a DCM in Nevada. So... I have to make a tough decision of which 5K I should participate in.

Stockton is closer, but costs more and it's more for competition and measuring performance on the field (as it's on trails which I am used to)
Davis Turkey Trot is cheaper and allows for exploration, but removes most of my reason to go without CKI present at the event.
Sometimes tough choices have to be made, and there are times when you do something, not because you know friends who are going to be there, either holding the signs up or watching you from the stands... but as a personal interest, for self-satisfaction.
A final decision was made to head over to Davis for the run, however only close friends (and viewers of this blog) will only know about this - I want my appearance there to be a surprise (as in running, not volunteering), just in case Davis CKI happens to be present.