#193E: Get on a boat. (Goal completed - USS Makin Island - more like a ship though)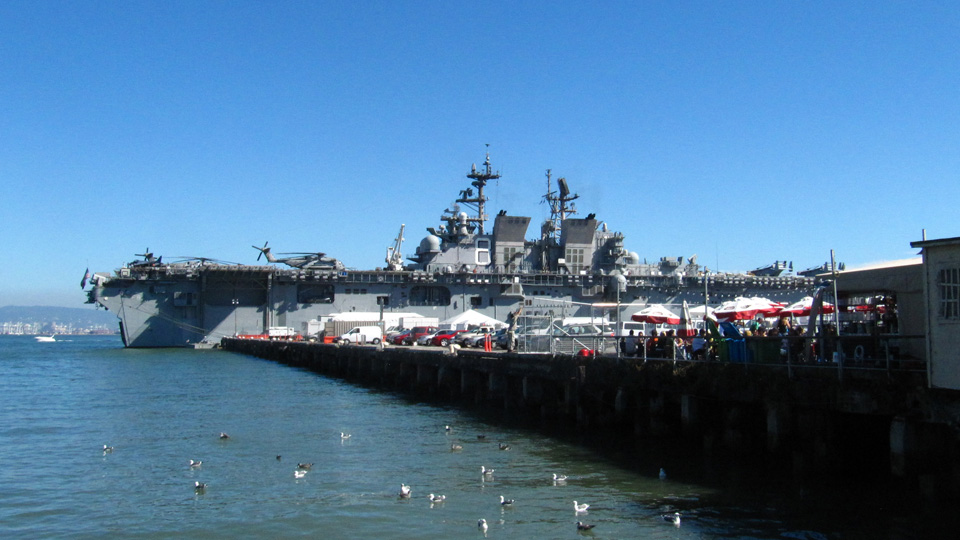 Fleet Week - A week of festivities and music, including Air Shows (featuring Blue Angels), and Ship Tours (for free). If you haven't gotten a chance to see any ships close up, be prepared to be amazed by them. I was impressed by the impressive size of this carrier and its aircraft (from what I've seen from pictures).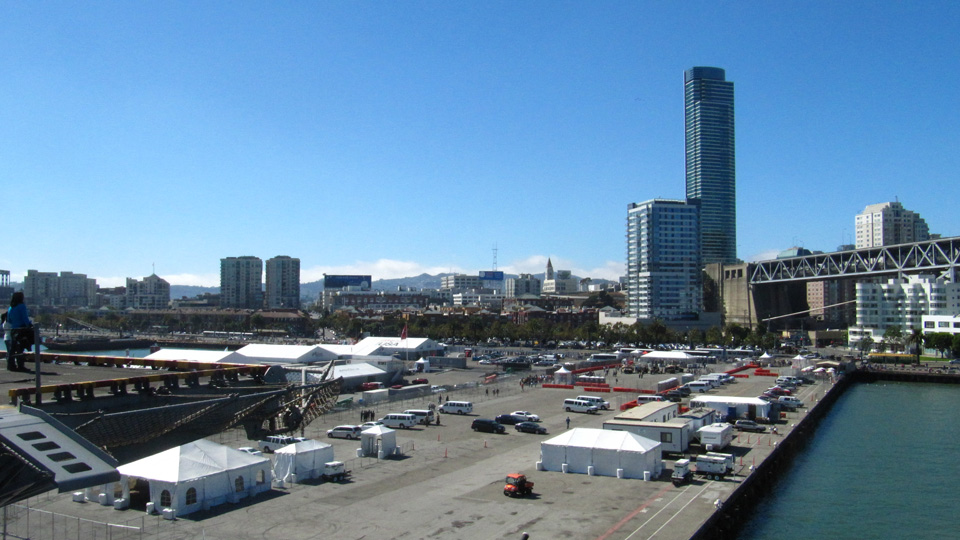 View from USS Makin Island, looking towards the SF Harbor
A few miles north is Pier 39 and (if you're up for it) Marina Park. Though you can technically see these air shows anywhere, they offer the best views (with the latter giving you a full 360 view without obstructions). If you can't make it to either, you should get as high as possible (like a parking structure or walkway).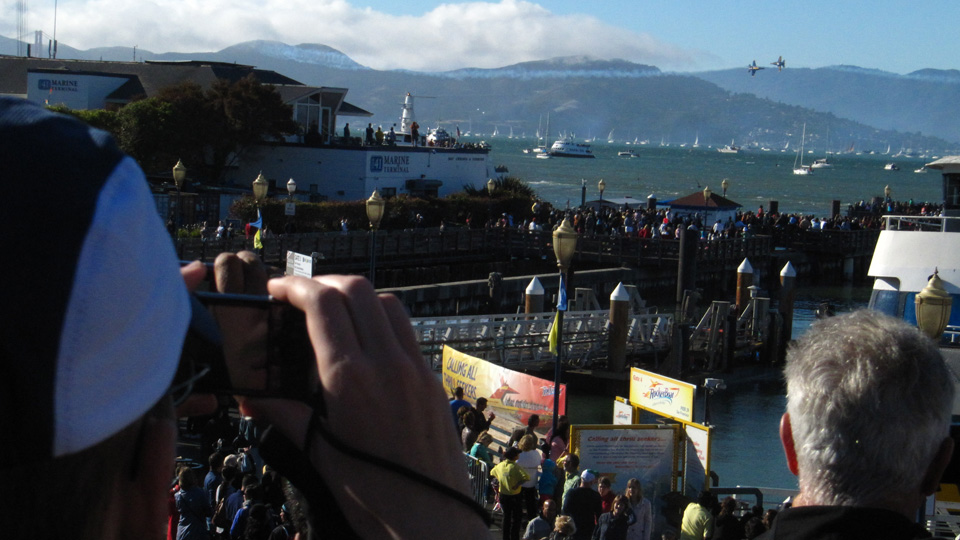 Blue Angels performing stunts
Considerations when Attending: (next year)
See the ships first, then the air show - they're larger than you think. But be prepared to walk quite a bit (at least a few miles).
If you're not from SF, it's better off to use the BART system and walk over to the piers than driving there - it cheaper than finding a parking space and it gets rather crowded, and this year was no exception to this rule. Be prepared for delays either way.

(It was 6pm that day after the main events in San Francisco when the main BART gates on the Embarcadero were temporarily closed due to overcrowding on the platform. When they opened, everyone rushed down in order to get aboard the trains. There was also at least one newscaster on the scene. I know - I was there.)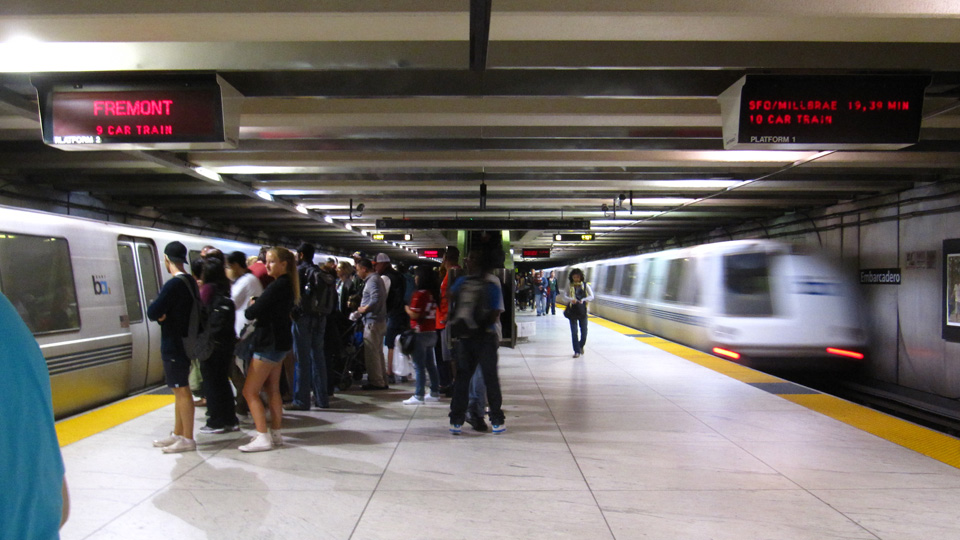 First time here, are BART stations normally this busy?