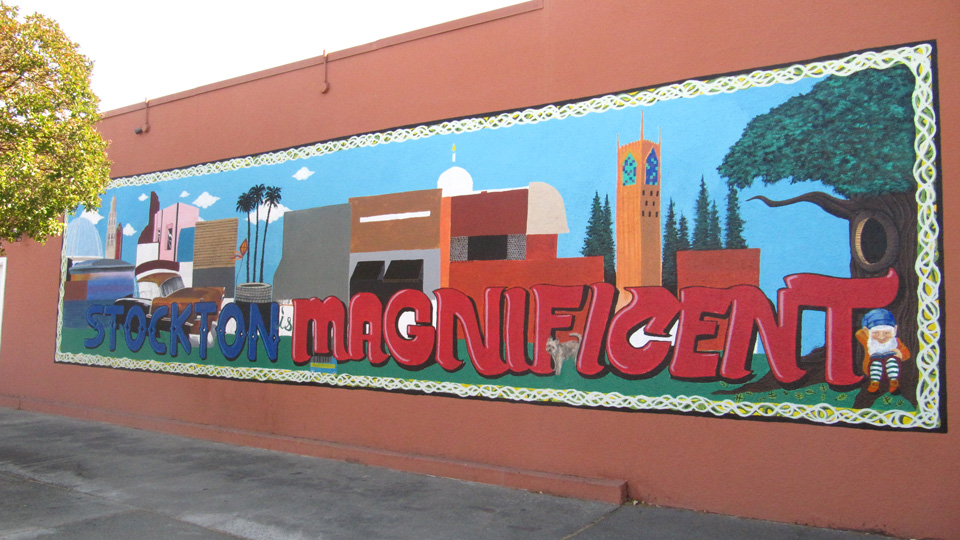 The (somewhat) hidden mural painted last year
Stockton is Magnificent: One of the city-wide events in Stockton (the one in California) designed to turn the city's public image around. For the past few years, it's been hit with bad news - the city went bankrupt, the city was listed as one of the most miserable, etc. It was time to change that.
Filled with tons of booths centered around Miracle Mile, an art competition, stores on Miracle Mile trying to promote the festival, music (two stages) and a flash mob (I don't think I saw it this year though).
Mural Location: Look around for Baskin Robbins - It's to the right of it in an alley.