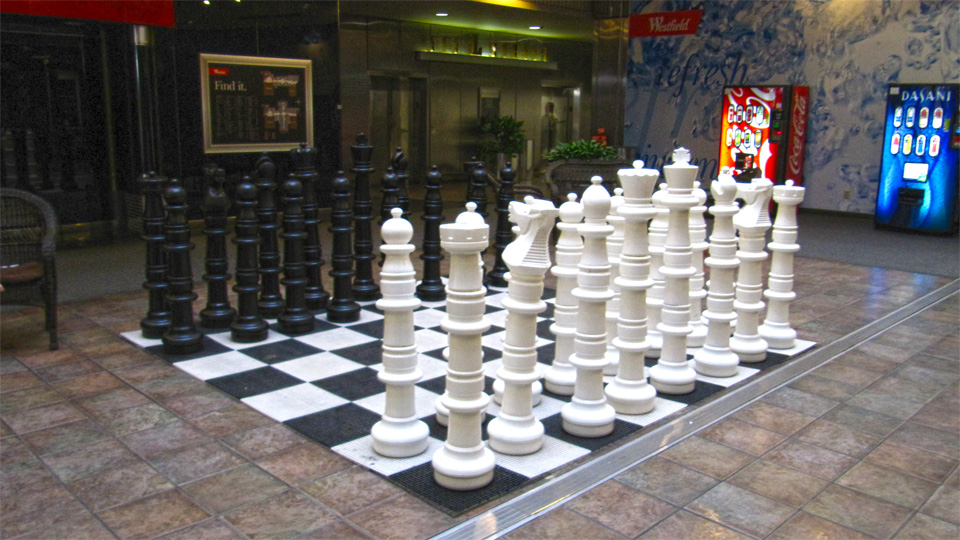 Large Scale Chess, anyone wants to play?
A few days ago, this was the first time I stumbled upon a large scale chess set at a mall (Westfield Downtown Plaza, which switched owners today) as well as an elephant collection display on the second floor. One side's missing a knight. There's also some large checker pieces lying around nearby should interests change.
I decided to watch The Bourne Legacy since most of the stores weren't open at this time.
Note: See the area where the vending machines are? Behind this are all vacant stores. Combined with those on the second level, that's approximately one-quarter that's vacant. That was one factor to the acquisition. There were better days...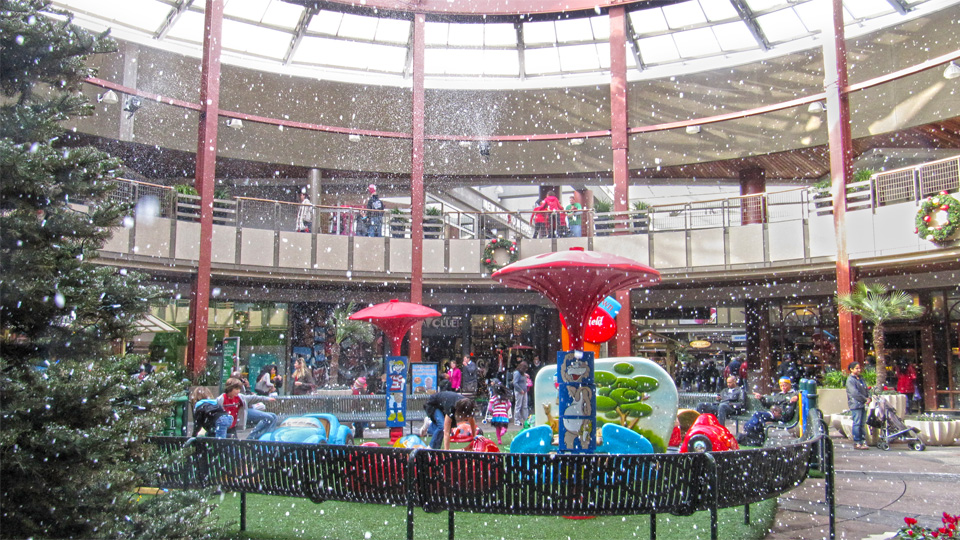 The same mall in Winter 2010, with artificial snow.