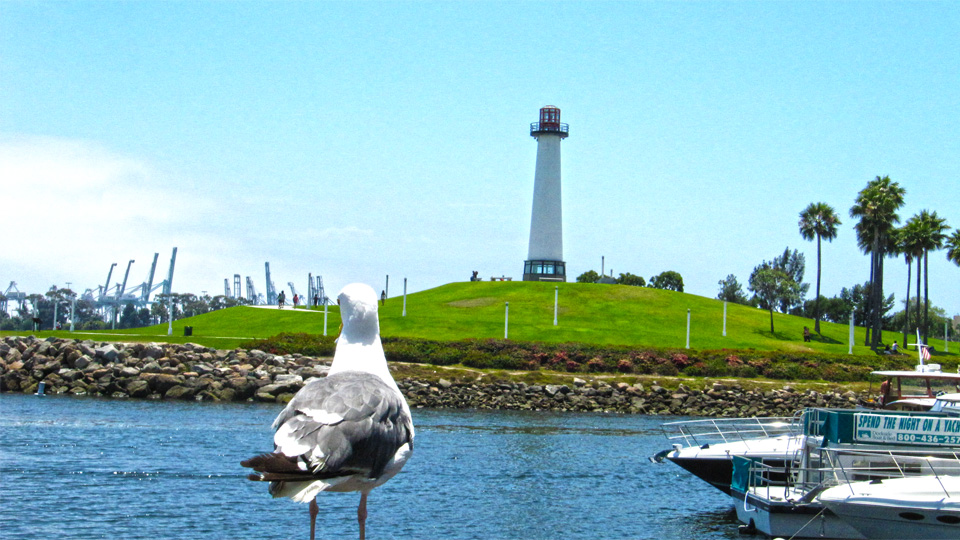 This year's trip concentrates on the Long Beach area.
Summary:
4 Fry's Locations visited (Fremont, Oxnard, Woodland Hills, Fountain Valley). Only two remain before I see all of them in CA: San Marcos and Manhattan Beach.
4 malls explored: Northridge Mall (Salinas), Lakewood Mall, Westfield Promenade, Santa Maria Mall, I've seen at least six more malls not visited yet that might complete that one goal.
Ronald Reagan Historical Museum - contains a lot of interesting / informative things and provides a tour of (a previous) Air Force One. It's much larger than you think, and the small cost of it makes it a good deal. Combined with the Disney exhibit, it makes it worthwhile. Remember, you simply can't do it in under three hours.
Mariott Hotel (Note: Long Beach location has no separate monitor support, basic internet free.)*
Piccolo Books - well worth visiting for one dollar books. Don't expect to find guides for software in recent years.
There's a lot of stuff at Long Beach - lighthouse, Queen Mary, Aquarium, etc. Combined with walking, there really wasn't enough time to go through everything in this area.
I recommend Long Beach Cafe. Its large portions and low cost (around 10 dollars or so for a dish) makes it worth it.
First time seeing a Costco Car Wash (at Oxnard) and another Costco close to a mall (Lakewood Mall)
KBD. Lower amount of tickets for jackpots than you would normally find in Storm Stopper or those other coin games. Plays are 1-2 dollars each, but some tend to pay quite high (see the balloon game and the large one next to it), and ticket values appear to be worth double.
California Pizza Kitchen's Pizzas are better ordered and eaten inside rather than takeout. When additional toppings are given to you on a separate container, it looks like it could be eaten as a salad alone.
Go to Universal Studios later at night - parking is cheaper and ride wait times are generally shorter. Allow at least one more hour per show since most shows seem to run at the same time, and they're usually 20 minutes long.
Jurassic Park water ride - brief zero-g at drop.