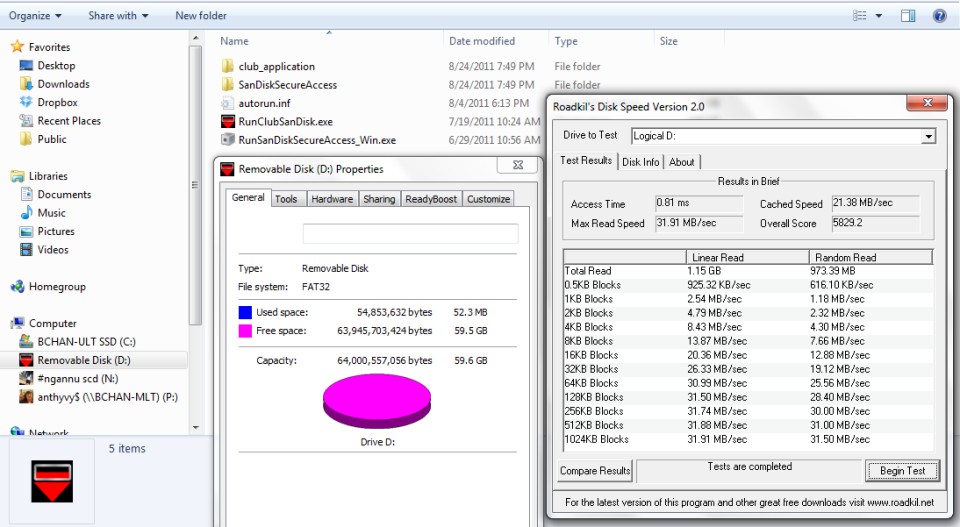 Files in the drive when you first plug it in, with full stats. Autorun not active
#92E: Own a 64GB or higher flash drive. (Goal now properly completed)
At the time of the goal (2009), it was rather expensive to get such a large flash drive, which costed more than $150 at the time. Nowadays, the price is rather trivial, with its cost as low as $30 during a Office Max sale.
For a flash drive that lacks in speed (compared to other USB 3.0 equipment I regularly use), it more than makes up for it in capacity. Although I won't use this for school preferring my 16GB instead, it's best used for moving huge files around, given several networking issues (although this is somewhat offset by TeamViewer), or for backup uses.
For any SanDisk flash drive you use, though, it's strongly recommended you do not install the ClubSanDisk that comes with it (or worse, automatically installs for you) and simply discard it as well as the Secure Access Program - both are not necessary for the operation of the drive and the latter is mediocre at best.