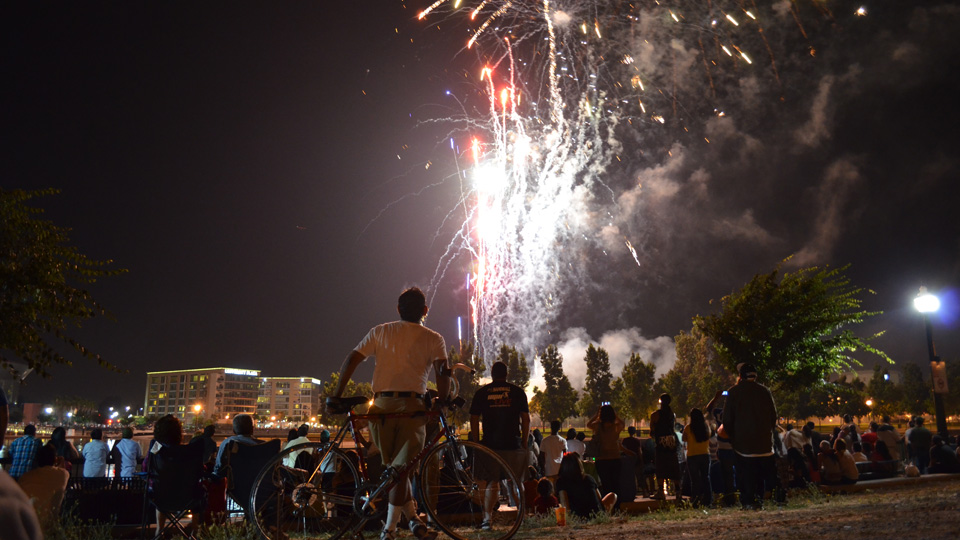 The 4th of July Fireworks: Same spot, new location. Leaving my normal spot of taking fireworks (parking garages) and moving to ground level.
History: It was previously known as the Waterfest, with their own shows at Weber Point and fireworks at the end, however they no longer do this (due to budget cuts and especially when Stockton went into bankruptcy).
As a result, Weber Point remains bare, but the Stockton Ballpark now does the fireworks now, with fireworks being launched at the park where lots of people used to be.
Additional Things Done: Watched The Avengers (it's been a while since I wanted to watch this).
Still yet to Complete: There's still a few other people I need to contact before the summer ends. (For one person, whether to build the #zpg fan art that includes her, or message her first...)
Additionally, play through the demo of Americana Dawn, set to release today. Speaking of that, couldn't find the link... where is it? Hopefully I can find the demo and get a video walkthrough up before someone else beats me to it.