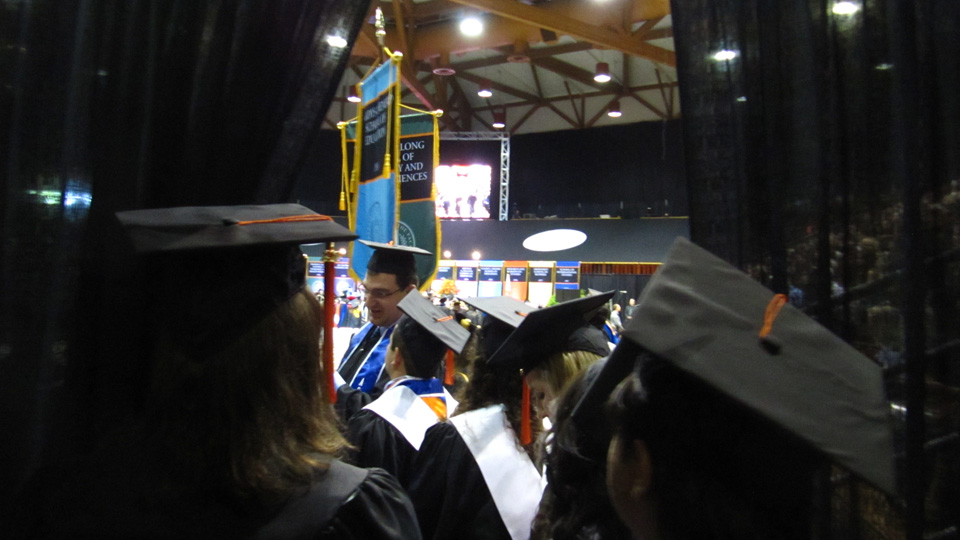 Four long years - and it's finally here: Graduation Day.
More specifically, Commencement, but why not, given that many people posted that they graduated. Anyways I've completed all of my units for my BS, but I've still a co-op to go before I obtain my master's degree. (On a related note, for those who were wondering, my original FB post about this is here. It has the most likes out of all of my image / status posts to date, at 19.)
Graduation in relation to MCHS: I know at least one student from class of '08 (my class), the class of '09 and '10 from my high school also graduating this year.
Location: Alex Spanos Center. This was taken seconds before coming out to the crowd. And I heard in my head this music playing (not graduation music).