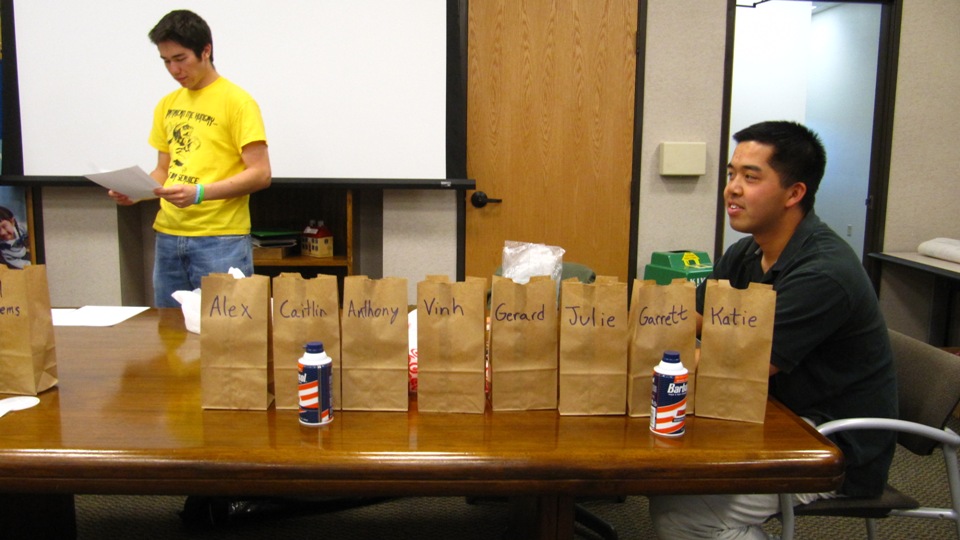 This is a one of at least a three part series of the final events this year at CKI. Sac State is the first one in the weekend long series of events (at least for UOP).
The Relay for Life events limited the audience to mostly Sac State and UOP people, as well as a handful of other students.
Sac State EOTY Banquet consists of the following subevents:
New Member Installation Pinning Ceremony. It's apparent that one does not simply pin (a) Princess.
Old e-board members step down, new ones step up. The old board receives a pin to award them as a past E-Board officer.
Words from the new President (Vinh Ke Ton)
Officer pieing. as seen in this video:
Note: Bianca Posada (secretary) couldn't make it to the event due to family-related stuff, therefore she is immune to (possibly) being pied.