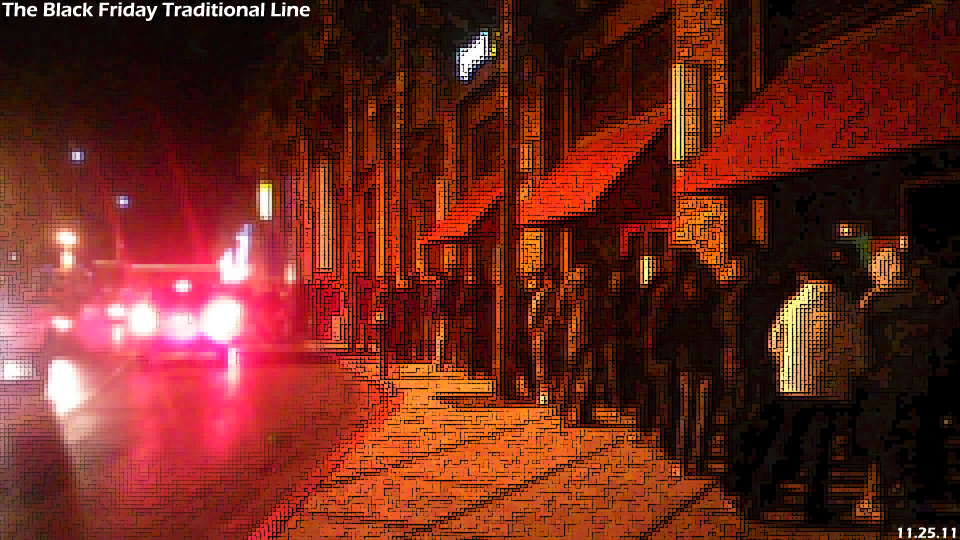 Usually Black Friday specials occur early in the morning, or at midnight. Today I saw what it was like to be in one of those rushes.
Line for Best Buy in Stockton - at 12:30am when waiting, was approximately 450ft long and took 1hr 15m to go through. (If you're a local, stretches to where the Macy's building starts). Bought stuff at 40% off but I liked the purchase of Mass Effect 2 ($5*) the most.
Sketch Note: I knew from a friend that tents were set up Wednesday night for the tickets and saw a few travel chairs near the mall entrance, with a guitar nearby - It looked like Ry Val from a distance, but whether or not this is actually true it will show up as a sketch for Nov 23's entry. Note since my drawing skills are less than decent, and my cousin Jason Chan (who is a well known artist who creates drawings for various games, including for Magic: The Gathering) estimates at least 50 hours for a decent picture, sketches may show up much later than when they were scheduled to appear.