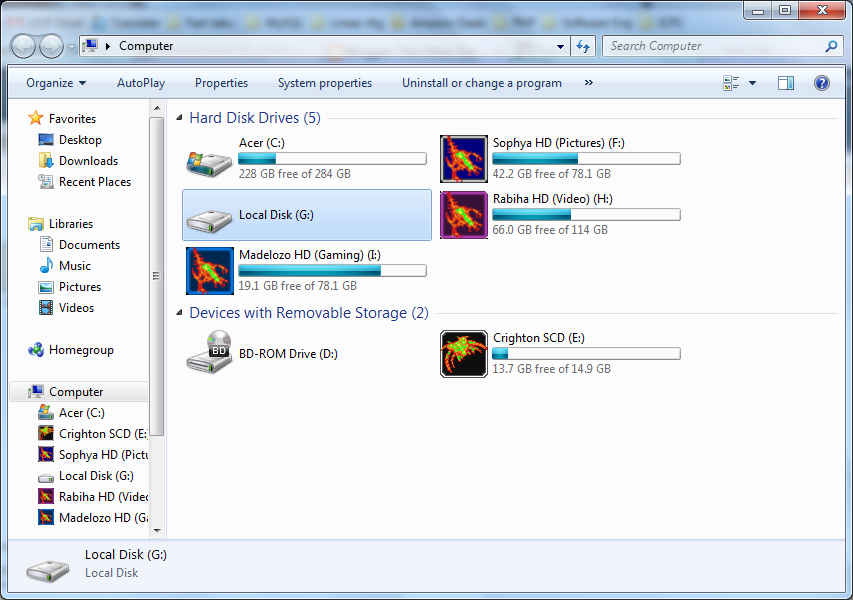 The failed hard drive in question
It seems like this shouldn't happen to me, but it did. On my C drive. (Luckily I store the majority of my documents elsewhere, but only a few could be gotten from C.) I might have to resort to a much slower netbook, but as a result:
With drive C (Windows XP) lost I may have to find 'other' methods to get another version of that OS. Some things don't work in Windows 7, that's why. (Its XP mode there doesn't help much either.)
There hasn't been a recent backup, so many of my (game) save files were lost. That means I have to play all of those games "all over again, again! :(".
Production on video jobs are halted.
Over 1,200 bookmarks lost - I will have a tough time recovering most of them. (I don't really trust online backups...) My recovery goes back one month, so that's not too bad.
Personal wiki remains intact - I will store the rest of my ideas there.
What that means to you:
You shouldn't be affected. But...
There may not be another version of the Zuma Blitz Guide for a while - it was lost along with the drive. EDIT: I managed to pull off a backup copy - it is from the last released version, but I still won't update for a while.
You won't see a 'Summer 2011 in Artwork' as some pictures used for ideas for the project (including dgteen and OC-Ynafae) do not exist online anymore and I lost my only copy of them, which were on C drive at the time.