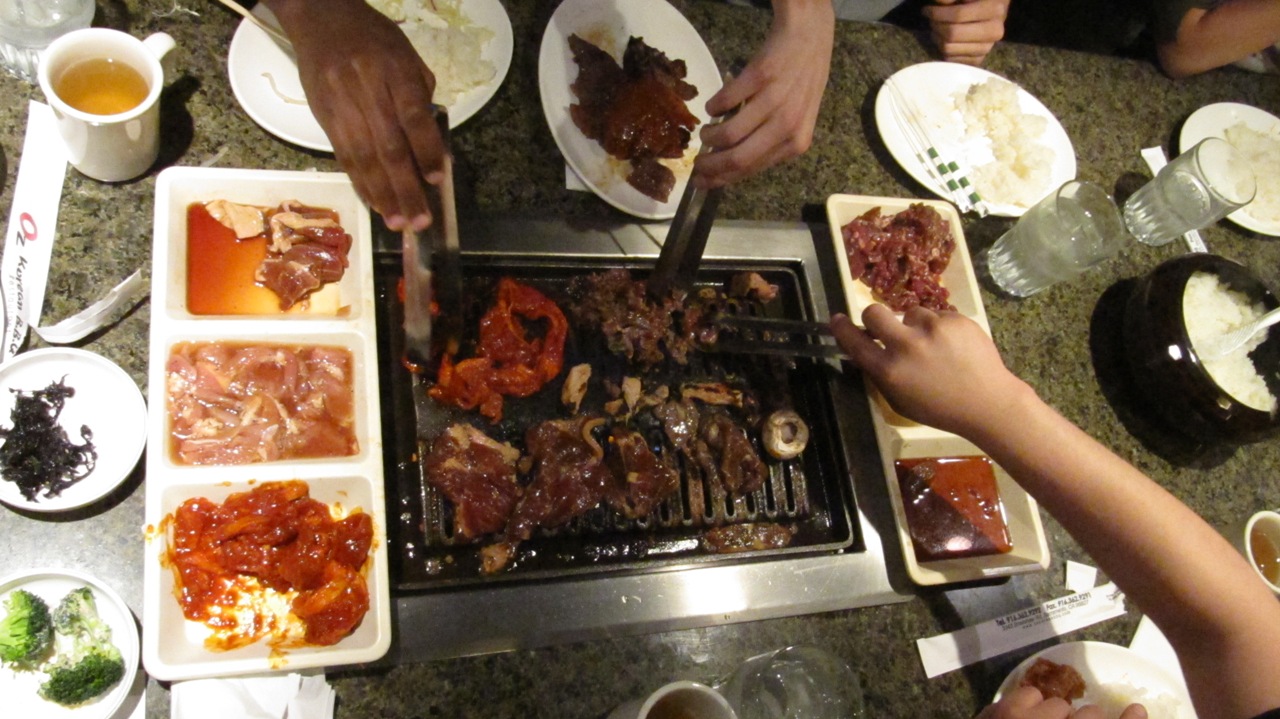 Hmmm... so many to choose from.
Today we headed to the Oz Korean BBQ Restaurant in Sascramento after the Sac State CKI meeting. It's essentially a buffet with various types of meat, with the main difference being that you have to cook the food yourself. (You are given a grill to do this).
I originally wasn't exactly sure of whether to go for the 'all you can eat' for $25, or a single meal for $10. But after those who didn't want the all you can eat left, I decided to go for it. It's actually pretty good.
I say it's very fun, though with a lot of people, it took nearly three hours for everyone to finish eating.