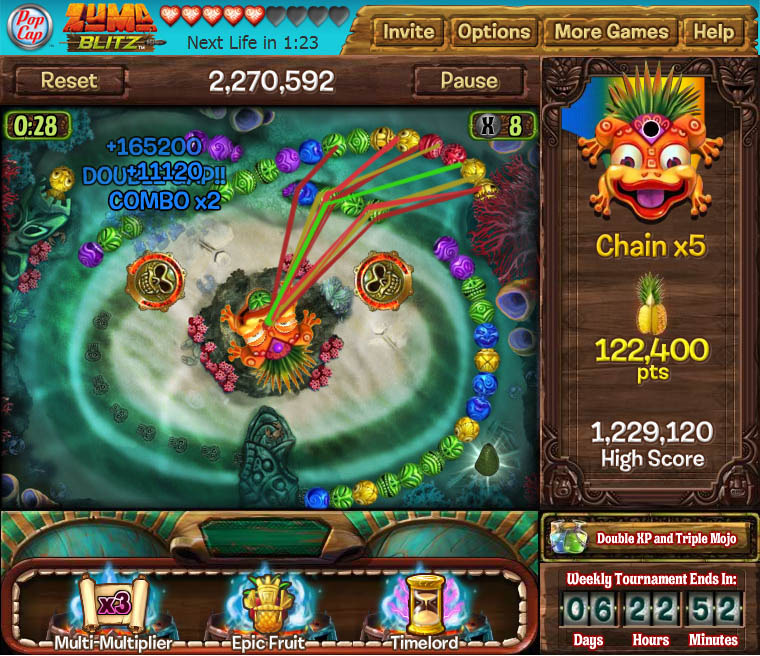 (Drops two coins into the bucket)
I'm happy because there's a new board, and DCON is coming up this Friday. And...
(drops two more)
I'm sad because I was unable to make the top 3 in the leaderboard (I was off by around 100k), and because I didn't win treasurer position. (Erika will probably not be impressed with this statement.)*
And now our daily tip: The margin of hitting gap shots on the top is very small, even when firing two in rapid succession, so practice your timing. Here's a color coded guide on how to determine what color balls you will hit behind the gap. Or, you could wait for the bottom, but who doesn't?
Color Guide: If you fire two balls in quick succession without moving your mouse, it shows where the first and second balls will (at full speed) hit at 1:00 game time (red), 1:30 (yellow), and 2:00 (green), so plan accordingly.
This screen below I consider a happy/sad situation: Frog died but high score at the same time.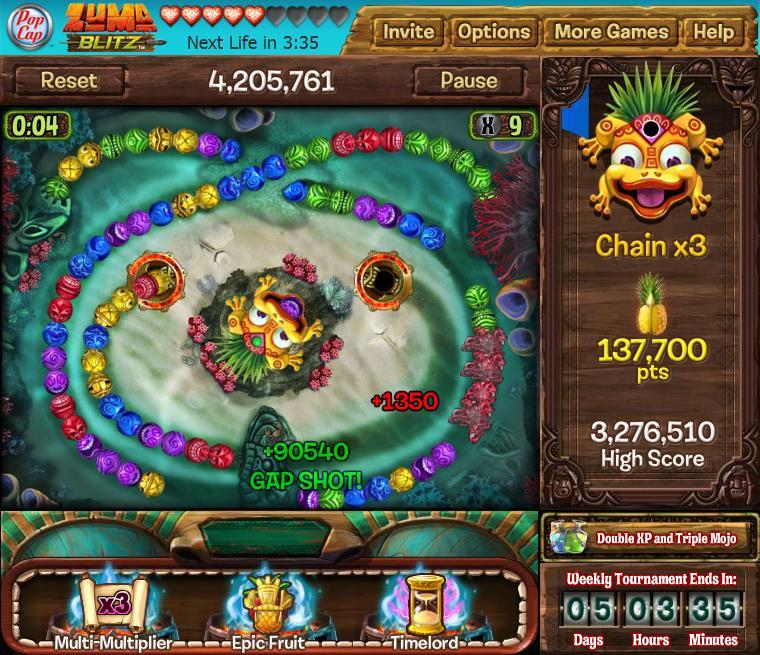 *This is a reference to my Circle K club, which does happy/sad coins. No relation to the game though, so keep playing on.